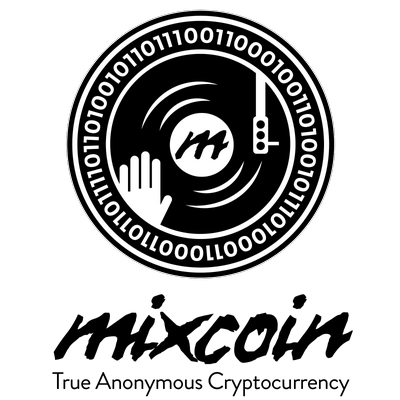 Coin name: Mixcoin
Ticker: [MIX]
Website link:
www.mixcoin.co
Public discussion links: Here and Cryptocointalk
https://cryptocointalk.com/topic/13012-pre-ann-mixcoin-mix-1st-satoshi-cryptonote-true-anon/
.
NOTE: We won't be using bitcointalk.org because of their extortionist stance on TOR/I2P/VPNs users. They measure privacy in units of evil that one needs to atone for, which is counter productive to anonymous cryptocurrency discussion. In other words they lock your account if you run TOR/i2p/VPN and force you to pay a fee to unlock your account.
About:
Mixcoin is the 1st Satoshi-based coin to implement the Cryptonote protocol. We chose the Satoshi codebase over Bytecoin as a foundation because the code is much more mature and we're looking towards future code maintainability. Essentially the code will be a new source featuring ring signatures, non-repeating one-time stealth addresses and mixed in keys; Furthermore, the code will also introduce adaptive parameters so the coin will evolve with the network. This coin represents the pinnacle of anonymous cryptocurrency. We don't have any more information to release at this time but please follow us on Twitter
https://twitter.com/mixcoin
for the latest news. Estimated launch is late July.